History of Disney Ear Headbands
The iconic Mickey Mouse ears have become a fashion fixture at Disney parks around the world. Their origin traces its roots back to the signature Mickey Mouse ear hats that were first unveiled on the Mickey Mouse Club in the 1950's.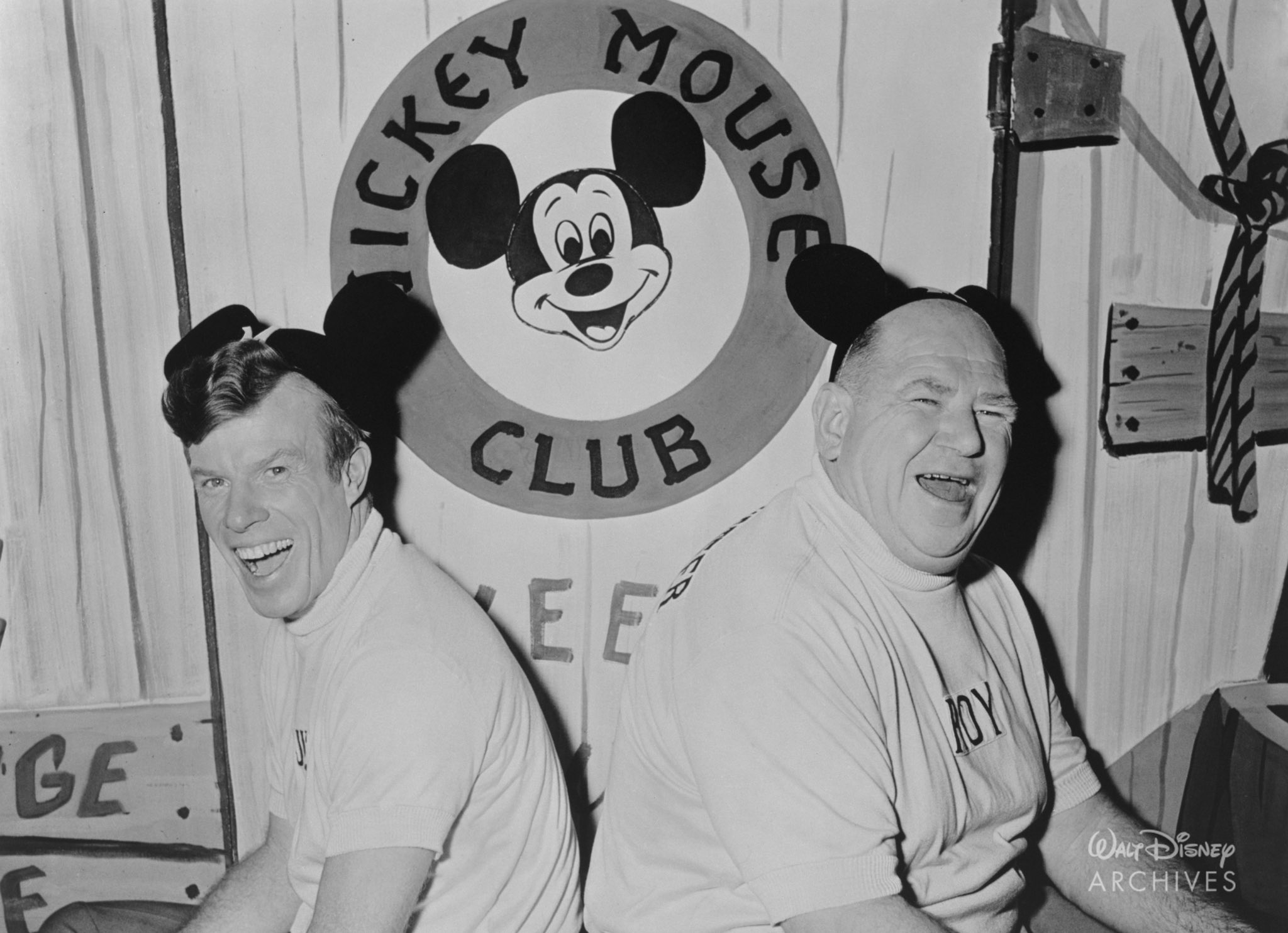 The ears were created by Roy Williams, an adult Mouseketeer that appeared on the Mickey Mouse Club, famously known as "Big Mouseketeer".1
The ears were inspired by the 1929 short The Karnival Kid, featuring a scene where Mickey tipped his ears to Minnie.
The first sets of ears were featured a cap made of felt adorned with two large plastic ears on top of it, which mimicked Mickey Mouse's signature ears. It was a simple design, intended to stick on the circular crown of the head. However, because the initial design was made for adults, when a smaller in size version of the hats were created for children an elastic band was attached to secure it in place on a child's head. A baby version of the hat was created later.
These three sizes — later labeled "Adult", "Youth", and "Infant"2 — were the standard sizes for many years, with the "Infant" size often being the only ones with chin straps. Many of the newer ears have been released in just a "One Size" version, which is intended to fit most adults and youths. Stores in the Disney parks that sell the ear hats will also embroider names on the back of the hats for guests that purchase them.
In the mid-1980's the original ear hat design was adapted and expanded to include a headband version.3 Initially the ear headband was a simple hard strip of headband with the ears attached to either side to follow the existing ear hat design. The ears quickly became one of the best-selling souvenirs from Disney parks during the time. They then decided to create a Minnie Mouse version of the ears by adding a red with white polka dots bow in between the ears and that became an overnight success as well.
In the years following, Disney began to produce unique ear headbands for special events and promotions. This has given ear headband fans an array of different ear headband fashions to choose from, and given collectors a new souvenir to covet.
In the 21st century, the popularity of ear headbands has grown tremendously. There have even been This lead Disney to produce nearly 100 ear hats and headbands in 2020 alone. This included the limited release Main Attraction ears which were extraordinarily difficult to purchase and even caused some unanticipated technical glitches for the Shop Disney platform. It even lead them to create a brand new MerchPass platform to try and manage the overwhelming demand.
---